Build up your agency force with insurance Carrier Telemarketing services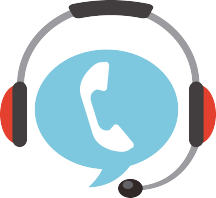 Two new separate surveys from Accenture and Strategy Meets Action show that with disruptive digital transformation taking place in the insurance industry, insurance carriers are looking to agents and brokers to help them meet changing customer expectations on the various omni-channel platforms being created. Insurers envision a vital role for agents and brokers – with carriers and agents working together on enhancing and evolving the agent role vis-à-vis new channels and digital, mobile communications.
Are you heading in this new direction with your agency sales force?
Have you begun the process of strengthening your value proposition in today's digital environment by getting the partners you need to move forward?
Neilson Marketing can help you get the right agency partners to achieve your goals today and into the future. We call a targeted list of potential agency prospects based on your criteria, call them representing your company brand to create new relationships and move potential partners to action. We'll deliver qualified agency leads so that you can broaden your distribution force with players in sync with your goals.
Do you need Insurance Telemarketing?
Expand Your Footprint
Carriers are also looking to increase business in certain areas of the country and need the right mix of agents and brokers to help them distribute their product – whether it's a new niche specialization or a new business line. Neilson Marketing can help you uncover new agency appointment opportunities that match your appetite and geographic territory. We'll call on agents directly to become appointed and ask for certain data points to help save you and your staff account executive time.
Additional Services
Neilson Marketing can also call business prospects on your behalf to distribute qualified leads to your agency distribution system and get more potential sales into the pipeline.
Additionally, for carriers that only distribute through MGAs, we can provide you with a customized MGA list and help get firms aligned with your business goals appointed.